Improve Air Quality with Bamboo Flooring
See More about Improve Air Quality with Bamboo Flooring >>>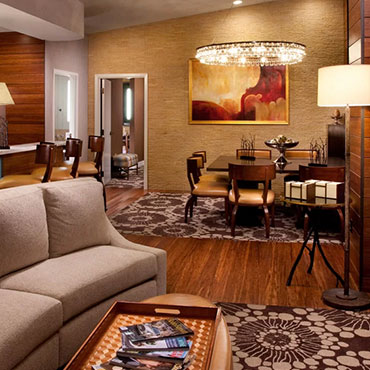 Indoor Air Quality, also known as IAQ, is defined by the United States Environmental Protection Agency as, "The air quality within and around buildings and structures, especially as it relates to the health and comfort of building occupants." There are many ways to improve IAQ within a home. Selecting the proper flooring materials can substantially help.
A great number of consumers do not evaluate the air quality in a home until preparing for the arrival of children. Even more so, first time parents are much more cautious about airborne pollutants.
As many soon-to-be parents begin too prep and ready themselves for an oncoming arrival, a great deal of research is performed. This research includes finding the proper bottles, discovering the best diapers, exploring healthy formula options, and learning how best to prep for a nursery among a host of others. Soon thereafter, a remodel may take place, and before new, chemical-free cribs and baby furniture are purchased, new flooring may be installed.
Carpeting may be a tempting option, but thick pile carpets can cultivate environmental allergens and can increase the air pollutants in a confined space. Over time, carpeting can harbor mold and dust mites and may degrade the air that a baby inhales.
We here at Teragen believe that our bamboo flooring is an excellent choice to improve the air quality of a home. The environmental attributes of our floors are perfect suited to avoid the absorption of allergens and particles. Our bamboo flooring options also make routine cleaning more effective by reducing contaminants in a living space.
Teragren has long been committed to designing and manufacturing bamboo products that are healthy for the home as well as for the environment. In addition, all Teragren flooring products are tested and certified to the California 01350 standard for indoor air quality, the most stringent indoor air quality standard in the world.
---
NOTE:
Middle Georgia Tile Company does not carry every style of product. Check with us first about a particular product or to see if your product choice is available for special order.
---